Brands Hatch was the worst round for me back in 2021, with a terrible qualifying, poor race pace, and a big crash. Returning here in 2022 was a chance to fix past mistakes.
Qualifying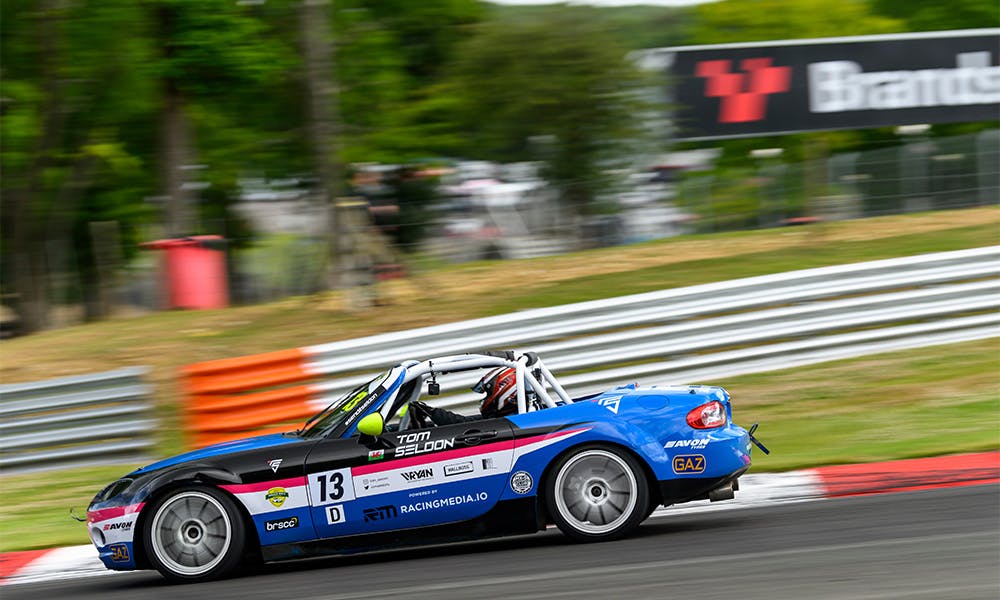 With such a short lap, qualifying at Brands is always super close, and this year was no exception. The gap between P2 and P10 being only two-tenths of a second, with many of the positions in that group even equal to the thousandth of a second.
I improved through every test session, and in qualy went faster still... But it was massively disappointing to find out it was only good enough for P17 for Race 1 and P19 for Race 2. Two tenths of a second faster would have seen me in the top 10, and if I hadn't messed up one corner on my fastest lap that would have seen me P5 or P6...
With times this close, there's really no room for errors, and that showed in the final result. At least it meant it would be a fun couple of races cutting through traffic!
Race 1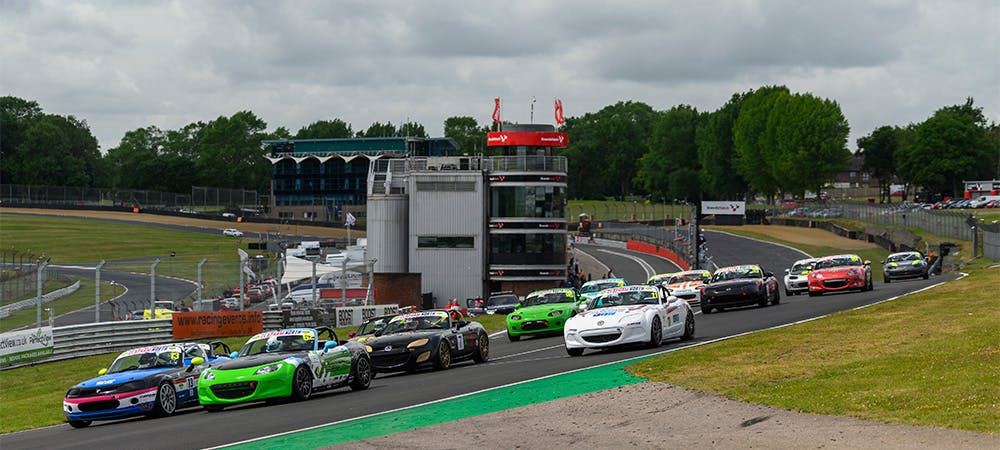 Starting in P17, I knew I had the pace to fight the cars in front. Gaining some initial positions during the opening laps moved me up to P14, but in battling for those positions the next group of cars had created quite a big gap. From there out it was a pretty lonely race as I drove around on my own, closing the gap down to the cars ahead.
I caught the next pack of cars with about two laps of the race to go, but struggled to get through once I caught them. Tripping over myself trying to pass the cars in P13 and P12 allowed my team mate behind to close up and get through with one lap to go, dropping me down to P15.
Race 2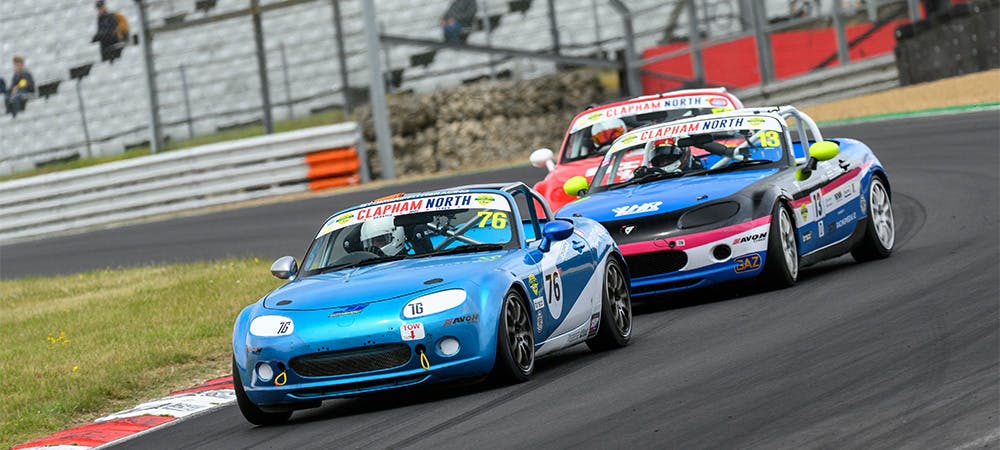 Starting in P19 felt pretty terrible, but I had a solid start and immediately started to cut through and make up positions. A lot of very close, aggressive, but fair racing through the opening laps.
Then a crash caused the race to be red flagged, and a delay as some barriers had to be repaired.
On the race restart, it all got a bit crazy and more like bumper cars than motorsport. I think I got driven into about five times during the first two laps of the restarted race...
With only a few laps remaining I was up to P13, and right on the rear bumper of P12 and P11, with top 10 only a few cars lengths further up the road. A top ten finish looked like it was definitely possible.
...Until I went a little deep into Paddock Hill trying to hang around the outside of my team mate in P12, and got into quite a big slide. A trip through the gravel at the bottom of the hill saw me drop down to P30, with four broken shocks to top it off. With the car feeling pretty broken, I managed to claw back a couple of positions in the closing laps to finish P28.
An extremely disappointing end to what could have been a solid result- especially as the finishing position for Race 2 sets where you start for Race 3.
Race 3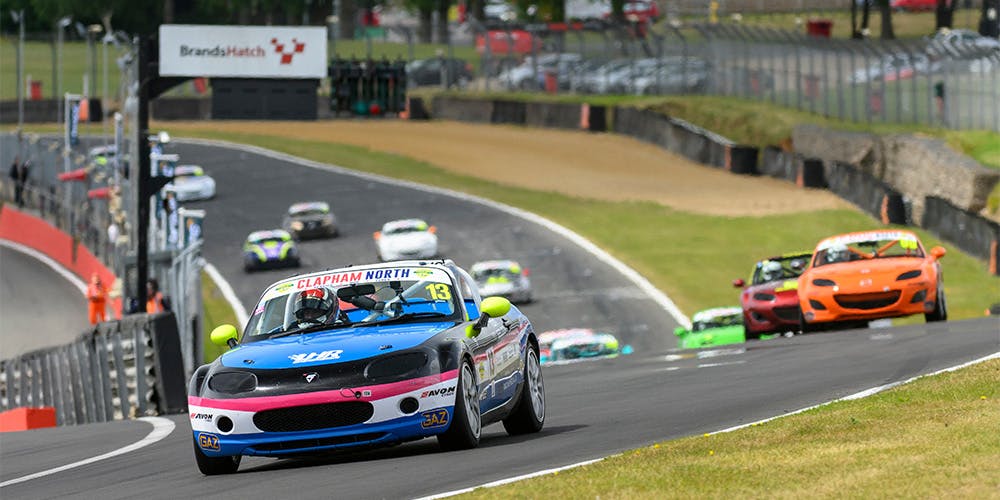 Because of the mistake in Race 2 dropping me to the back of the pack at the end of the race, I lined up to start Race 3 way back in P28.
Very disappointing to end up that far back, but on the plus side it made for some fun racing cutting through the pack.
A good start and an elbows out first lap saw me gain 8 places in the opening laps, and another place by the end of the race to end up P19 overall.
Overall, it was a fun weekend but a collection of mistakes resulted in a bad qualifying and throwing away some good results. As fun as driving through from the back of the grid is, it's not where I need to be... So now the focus is on cutting out these mistakes and getting some results.
On to Oulton Park next month- one of my favourite tracks in the UK!