Coming into the final few rounds of my second year of the MX-5 SuperCup, this year has already been a huge improvement on last year. With a really solid weekend at Oulton Park last month, I really wanted to build on that momentum and land some more top ten finishes.
Cadwell Park was a painful round last year- probably my favourite track on the calendar, but the pace wasn't there in qualifying, and in Race Three I got caught up in someone else's accident at the start of the race and ended up with a DNF and a very beaten up car. The silver lining at least is that it shouldn't be too hard to improve on last years result!
Qualifying
Although we managed to get two days of testing in before the race weekend- it felt a bit of a waste due to so many red flags stopping the sessions (over 50 stoppages each day!). Unable to do more than a lap or so at a time, it was pretty frustrating.
When it came to qualifying on Saturday morning, the pace of the guys right at the front felt a little out of reach, but the lap time was there to land myself a pretty decent P8 for Race 1 and P9 for Race 2.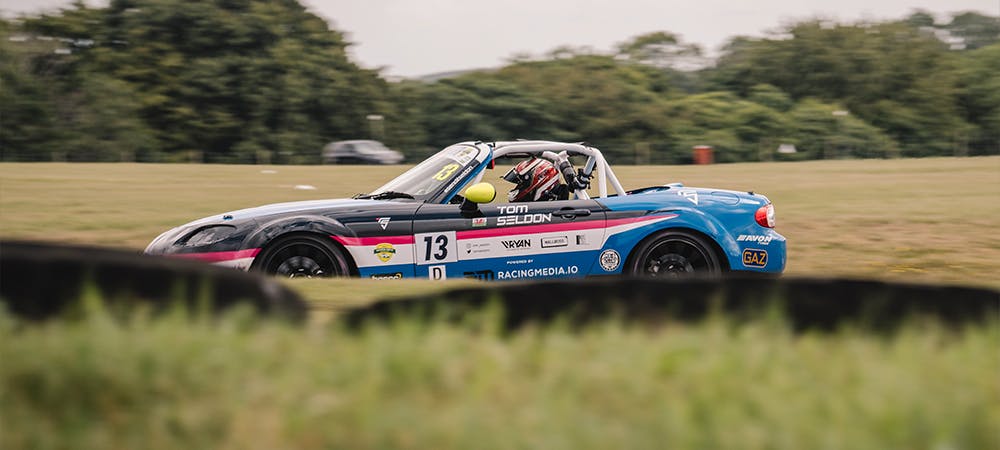 I won't be happy until I'm consistently on the front row, but compared to last year and qualifying in P-20-Something it's good to see some improvement is there!
Race 1
Starting in P8, my run off the line was only "ok", but it was enough to get stuck in with the cars ahead. With a decent gap to P9 and the other cars behind it meant a low pressure few laps of tagging onto the back of the lead pack and hoping for opportunities to pass.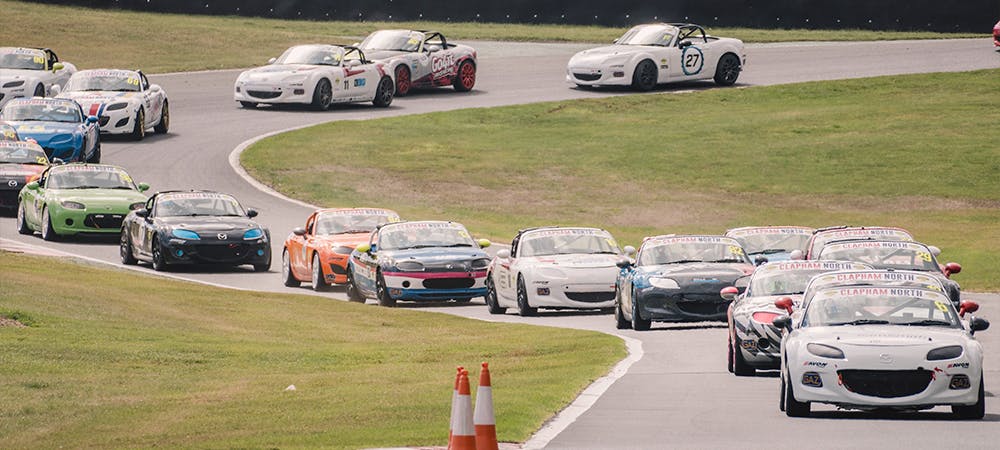 Unfortunately a mistake meant dropping back a few car lengths from the pack, and suddenly I had to defend from the cars behind. The time spent defending meant the lead pack slipped further away.
It was a tiring but fun race dealing with pressure from behind for the remainder of the race- eventually coming home in P9. Disappointing to go backwards from where I started, but a top ten is still a top ten...
Race 2
This time starting in P9- I had a mega start off the line and again got stuck into the cars in front. With the leaders having a very scrappy race out in front, it opened up some opportunities to make some overtakes as they tripped over themselves.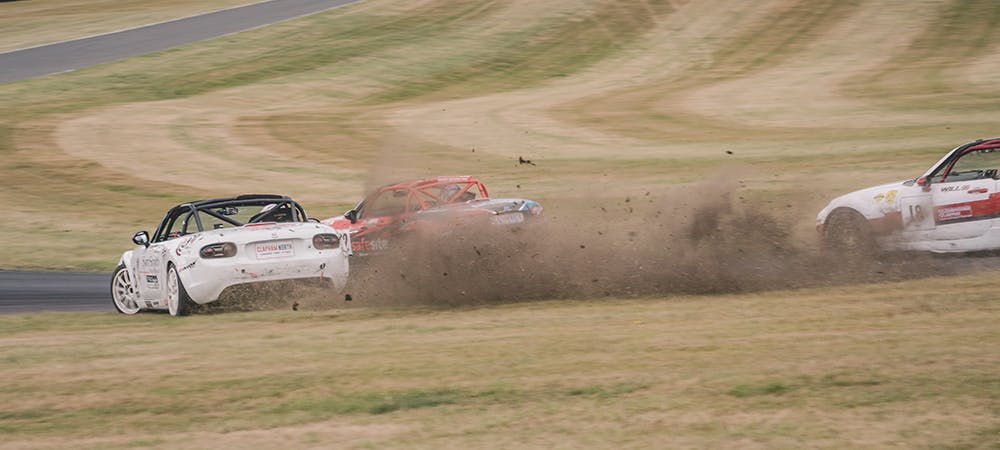 By the end of lap 1 I'd moved from P9 up to P5, but as quickly as I'd got there I lost it again. A missed gear change towards the end of the second lap meant dropping a few positions. From there on out it was another hard fought race, ultimately ending up with a P7 finish.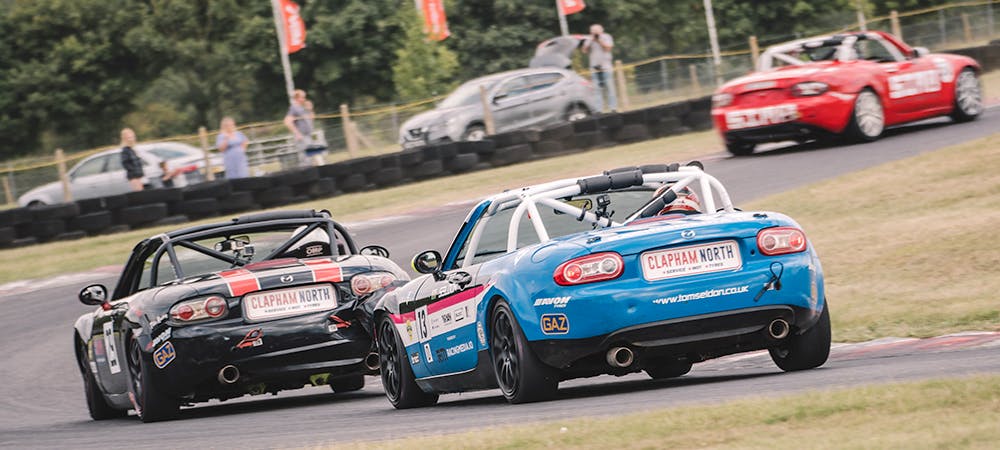 It stings to know a mistake threw away a better result, but P7 is still the best result yet since starting in the MX-5 SuperCup, so still a really positive result!
Race 3
With a reverse grid for the top 7 cars that finished Race 2, my P7 result meant starting on pole position for Race Three!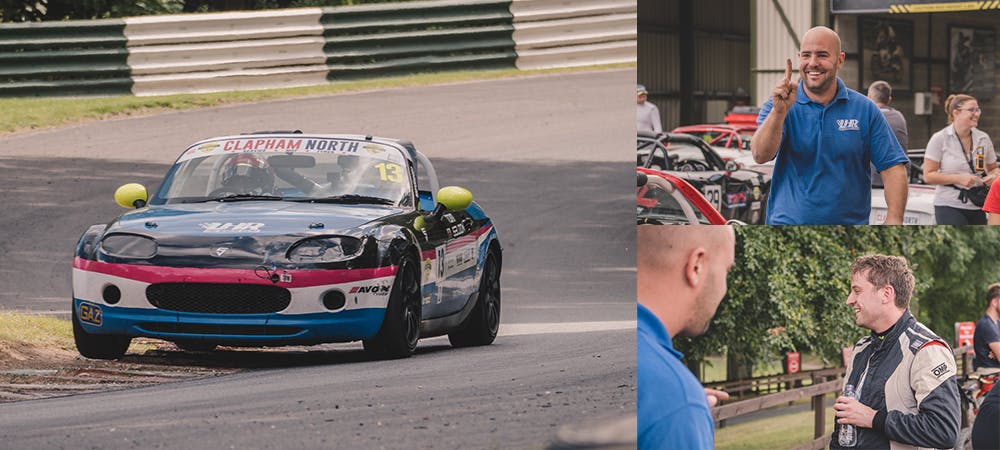 Not having the outright pace of the fastest guys here meant that staying in the lead was always going to be a difficult task, but with Cadwell being so narrow and overtaking being so difficult here, that was at least in my favour.
The defence did not last long... A botched start meant a little bit of wheel spin, whereas everyone around me got it hooked up nicely. I was immediately on the back foot into Turn 1, and by Turn 2 had been run out wide with a train of cars going past. An awful start to the race, but a good result was still possible.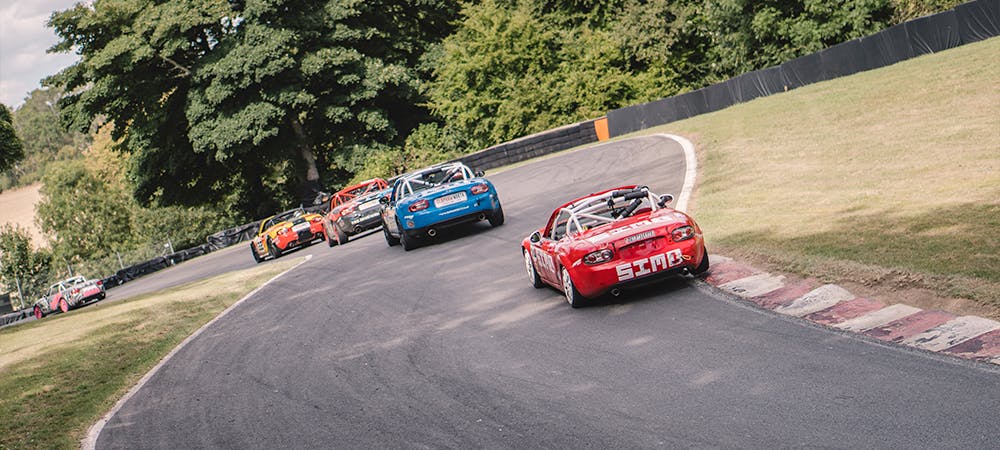 Initially keeping with the lead pack, as we progressed through the race the engine started to lose power and they started to get away. I managed to hold off until the end as the pack behind kept catching, and ended up with another P7 finish (and need of a new engine!).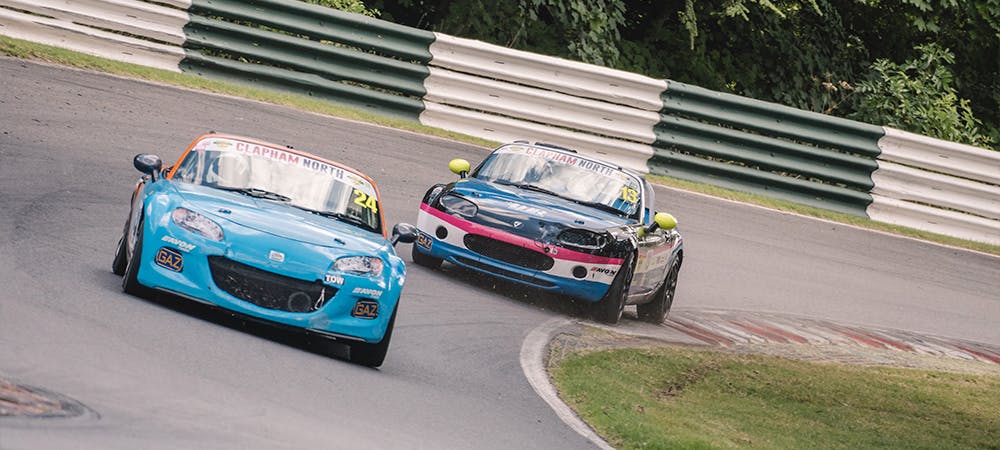 I think a better result was definitely possible, but another P7 equals my best ever result, and not being outside of the top 10 for the whole weekend is no bad way to finish off the last race!
Next up on the MX-5 calendar is Donington Park at the end of September- but with a little excursion over to Barcelona for a GT4 race in a Ginetta to happen between now and then!
Photos and video by Drew Sutton Photography