This past weekend we raced at Silverstone GP, competing in both the MX5 SuperCup and the ClubSport Endurance race. It was a challenging weekend with mixed weather, a strong grid of drivers, and a few new faces who have won other championships. We had good pace in testing, but the race weekend presented its own challenges.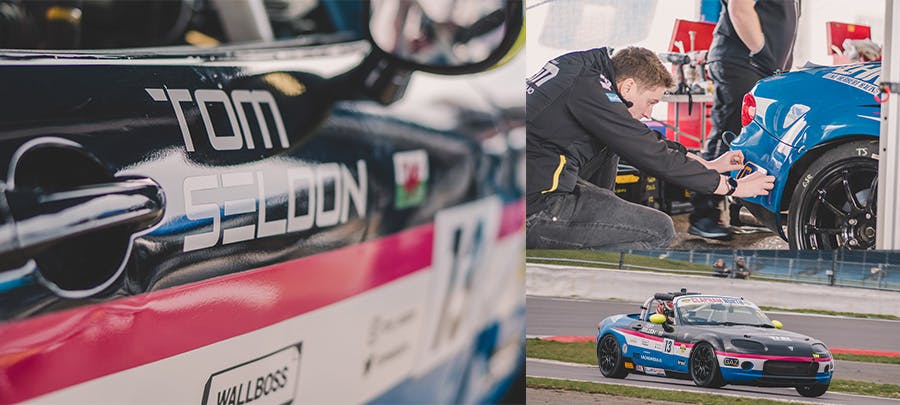 SuperCup Qualifying
Qualifying for the SuperCup races was disappointing, with a result of 16th for race 1 and 17th for race 2. We were unable to replicate our pace from testing, but despite the poor start to the weekend, we were determined to fight our way through the large grid of 49 cars.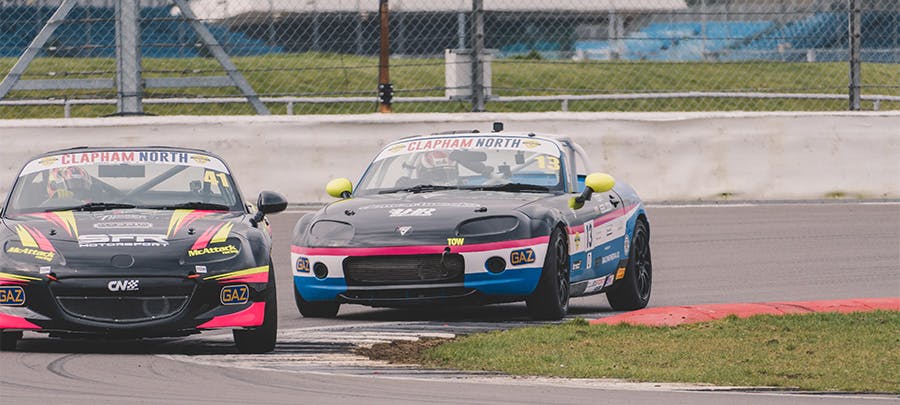 ClubSport Qualifying
The ClubSport qualifying session was a hectic one, with zero break between the SuperCup and ClubSport sessions. After finishing the SuperCup qualifying, we had to refuel and go straight back out for the endurance race qualifying. Traffic proved to be a challenge for the first couple of laps, and to make matters worse, the brakes started to fail on the first push lap.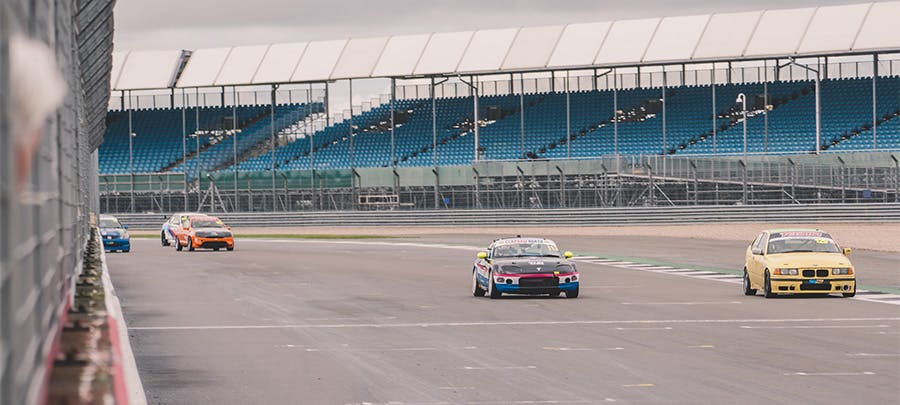 Despite the brake issues, I continued driving and managed to set a few laps to get a time on the board before retiring the car. The result was disappointing, placing me towards the back of Class D (9th maybe?) and around 27th overall (of 61 cars). However, I wasn't too bothered about the result due to the car issues, and I knew I could pass the competition during the race.
SuperCup Race 1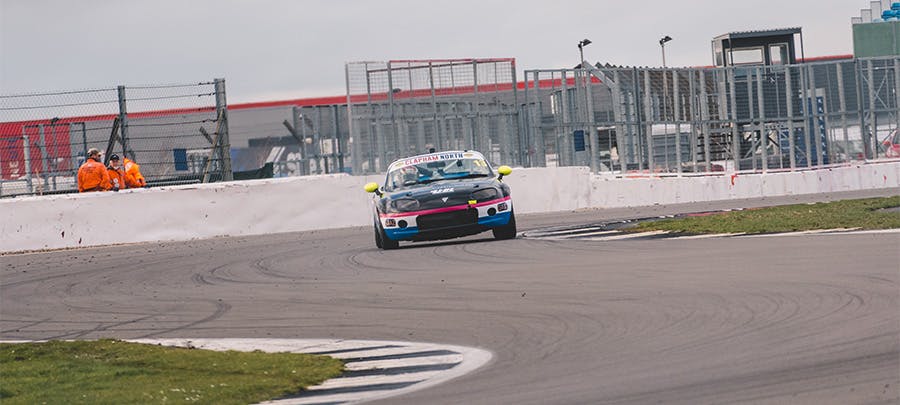 SuperCup Race 1 started off well with a solid launch off the line. However, a bad exit from one of the chicanes led to a loss of around 5 positions before the next braking zone. From there, it was a lonely race, with a considerable gap to the cars around me. The race ended with a disappointing result of P17.
ClubSport Race
The final race of Saturday was the ClubSport Race, featuring 61 cars competing in a multi-class event. I was in Class D, battling with around 10 other cars. The race began with a great launch off the line, allowing me to pass some of the more powerful cars by Turn 1.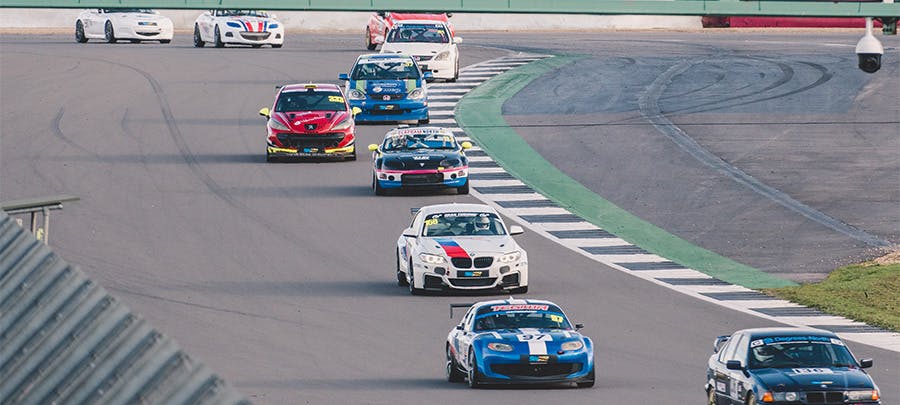 During the opening lap, I was held up by faster cars going slower than expected through the high-speed sections like Maggots and Becketts. This allowed some cars I had passed to slip back through. I focused on losing as little time as possible while letting the faster cars from other classes pass me on the straights.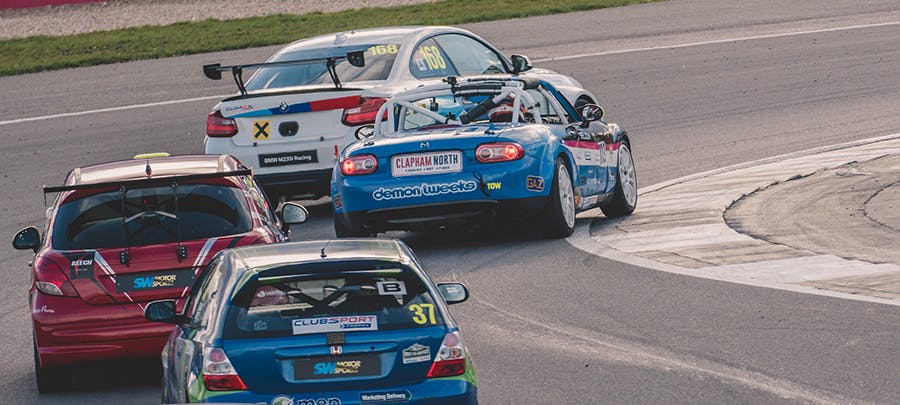 Within a few laps, I climbed from P9 in class to P3 and was soon battling for position with another MX5 for P2. During the mandatory pit-stop, we lost some time due to an oil top-up and dropped back in the rankings. It was a tough battle to catch and re-pass many of the cars I'd previously overtaken, and I thought I'd run out of time to secure a good result.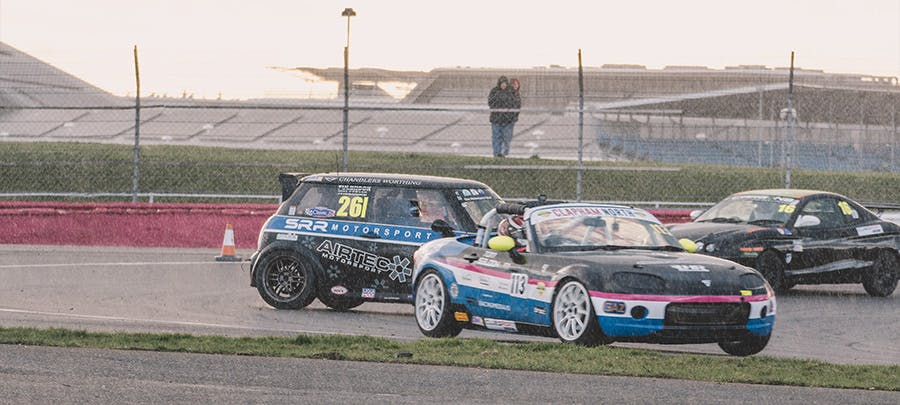 As rain started falling, it seemed that many of the other Class D drivers slowed down significantly. This allowed me to catch and pass them, eventually closing in on the MX5 in P2. By the time the chequered flag was waved, I was only 1.6 seconds behind them, lapping 4-5 seconds faster per lap. Another lap would have secured me P2, but coming away with P3 in class was an acceptable result, given the circumstances.
SuperCup Race 2
The first of two races on Sunday, SuperCup Race 2 began on a damp track. I had a cautious start to avoid wheelspin, which turned out to be too cautious – I neither gained nor lost any positions but it could have been better. The track conditions were a mix of dry, wet, and deceptively greasy areas.
There was some chaos up front, with spinning cars creating opportunities to make up positions. The race was an enjoyable challenge, as I had to adapt to the changing conditions and search for available grip. Ultimately, the result was average, finishing around my starting position.
SuperCup Race 3
The final race of the weekend, SuperCup Race 3, began with my best launch of the weekend, gaining a place right away. However, a few corners in, a poor gear change led to a spin and getting stuck on the wet grass. By the time I re-joined the track, I had dropped to last place (49th) and was about half a mile behind the next car.
Despite this setback, I kept pushing and managed to catch up to the pack, regaining some positions throughout the race. The exact finishing position is uncertain, but it's a result to forget.
Summary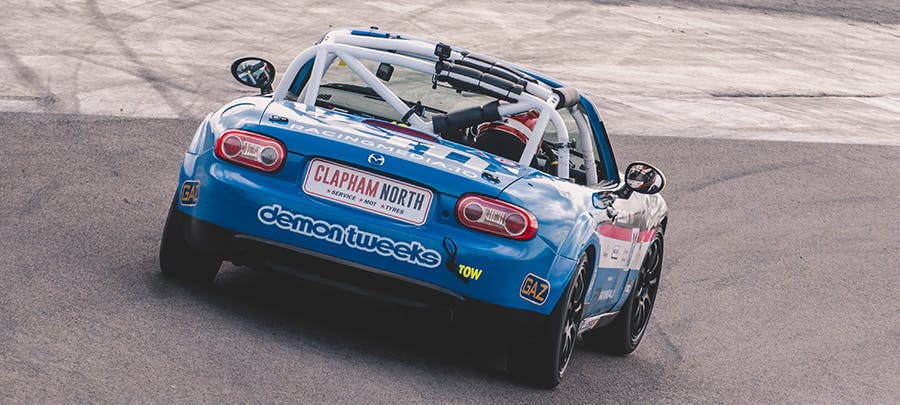 Racing at Silverstone GP was a fantastic experience, and it was great to be back in the race car. This weekend's results were not ideal, but I'm looking forward to the next round at Brands Hatch, where I hope to bounce back with better performances.