After finishing the final race of the 2021 MX-5 Supercup, it was off to Barcelona for a one-off race in the GT-CER endurance race in a Clio Cup Mk4, sharing the track with a very varied grid, including other Clio Cup cars, MINI Challenge, GT4 cars, 911 Cup cars, TCR cars, etc.
Let's just say that for a final race of the year for a bit of extra fun, it did not disappoint!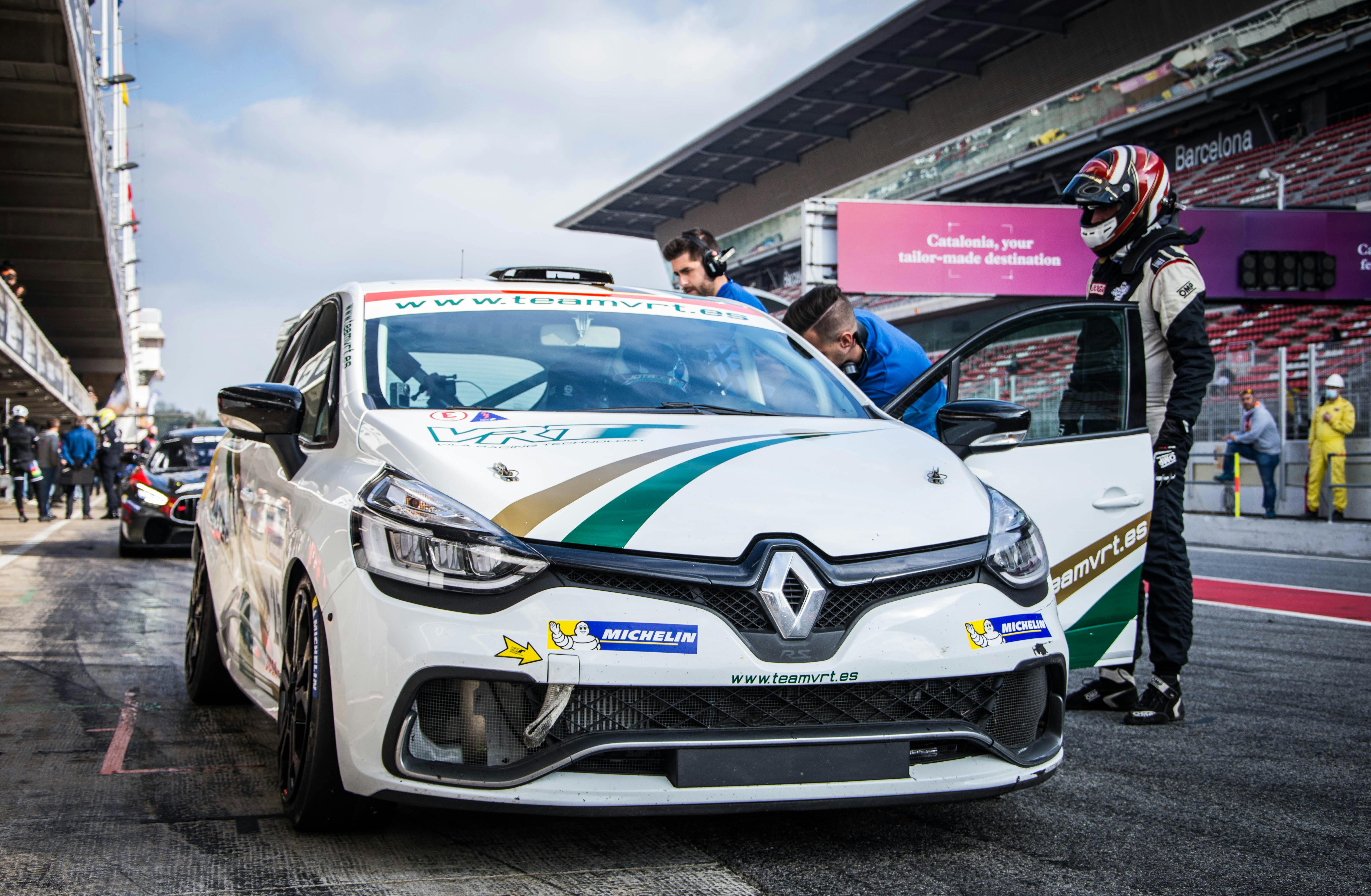 Sharing the drive with Juan Carlos Arias, we went into the race weekend with quite low expectations. We'd never driven the car before the Friday Free Practice session, and were joining on to the last race of their championship, competing against drivers that were already much more familiar with their cars. With only two twenty minute practice sessions each before we dived into the race, we were realistic that we were probably going to struggle to be competitive, but were happy to just be there and have some fun. For me, it was also very different to the Mazda MX-5 I normally race: Front wheel drive, slicks, sequential gearbox- there was a lot to learn!
However, with each time we sat in the car, we shaved big chunks of time off our pace and by the time we were a few laps into the race, we were surprised to find we were actually on the pace with the cars in our class.
A few hiccups early on in the first stint meant we dropped back compared to our competitors, but Juan Carlos quickly got back on the pace and got us up into P3 by the end of his stint.
For my stint, jumping in to the car for the final hour of the race, it was just a massive amount of fun. With each lap learning a bit more about what the car could do, within 3 laps of the stint I was lapping faster than our competitors. I got us up into P2, and then got my head down to catch the leader. I caught and passed the MINI Challenge car that was in P1, but then the team told me over the radio we were actually a lap down on them by this point.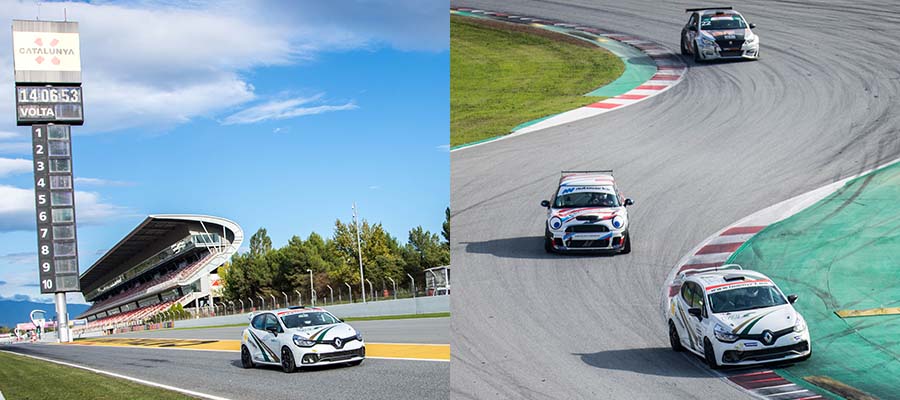 I had a lot of pace over the car in P1, and felt comfortable I could have put in quick, consistent laps and maybe we could have caught them by the end of the race. But as a team we were concerned with if we had enough fuel and tyres to get to the end without another stop. With a sizeable gap back to P3, we decided to avoid the big push to un-lap ourselves and claim P1, which would risk a DNF / extra pit stop, and instead drove to a slower, consistent pace that was enough to keep the gap to P3 behind.
In the end, we came home P2 in class which feels like an awesome achievement- especially considering the new car, new circuit, limited testing, and competing against drivers who had been racing in their cars all year.
It's the first time on the podium for me, and to do it at Circuit de Barcelona-Catalunya just feels incredible!
The car was a lot of fun, and it was great to get out of my comfort zone and try something completely different- maybe we'll be back to claim P1 next year?